დღევანდელი დილა კანში ქსავიე დოლანის პრესკონფერენციით დაიწყო.
კანადელი რეჟისორი და მსახიობი ფესტივალზე თავისი ახალი ფილმით Matthias & Maxime არის ჩამოსული. სურათის სიუჟეტი ორი მეგობრის შესახებ მოგვითხრობს, რომლებიც სტუდენტურ ფილმზე მუშაობენ და მსახიობებს აჩვენებენ, როგორ უნდა აკოცონ ერთმანეთს კამერის წინ.
ეს წამერი კოცნა კი მათ ცხოვრებას ცვლის და სწორედ ამის შემდეგ იწყება სასიყვარულო დრამა. განსხვავებით დოლანის სხვა ფილმებისიგან, აქ დიალოგები კიდევ უფრო ხშირად გვხვდება და სავსეა ახლო კადრებითაც, რომელსაც აქამდე რეჟისორი შედარებით იშვიათად მიმართავდა ხოლმე.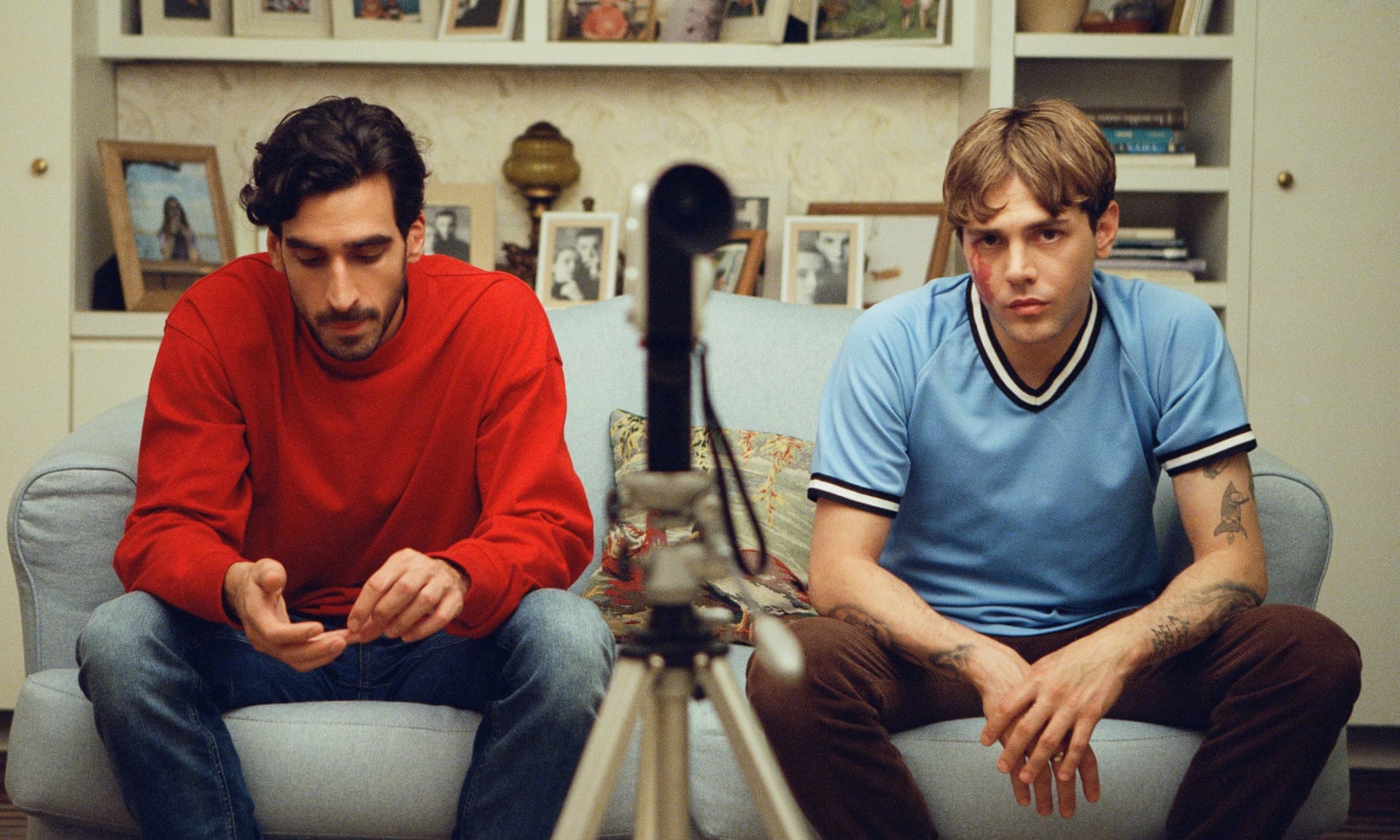 პრესკონფერენციაზე დოლანმა ჟურნალისტებს სთხოვა, მისი ახალი ფილმი გეი დრამად ან გეი ფილმად არ მოეხსენიებინათ.
"ოდესმე გითქვამთ ჰეტეროსექსუალების ფილმი?! როდესაც ფილმს უყურებთ, დასრულების შემდეგ მეგობრისთვის გითქვამთ, რომ ჰეტეროსექსუალების ფილმი ნახეთ?! მაშინ, არც ჩემს ფილმს უწოდოთ გეი დრამა. მნიშვნელობა არ აქვს ვინ არიან პროტაგონისტები და ვის ვინ უყვარს, სიყვარული სიყვარულია", — თქვა დოლანმა.
ფილმს კანში ოქროს პალმის რტოს არ უწინასწარმეტყველებენ, თუმცა ამბობენ, რომ შესაძლოა, სურათმა Queer Palma დაიმსახუროს. ამ სექციაში კი მისი კონკურენტად თამამად შგვიძლია განვიხილოთ ქართული ფილმი And Then We Danced.

დოლანის პრესკონფერენციის შემდეგ მალევე დაიწყო შეხვედრა რეჟისორ არნოლდ დესპლას ახალი ფილმის Oh Mercy! შემოქმედებით გუნდთან.
შეხვედრას ჩვენი დროის ერთ-ერთი ყველაზე საინტერესო ფილმის Blue Is the Warmest Color მსახიობი ლეა სეიდუც ესწრებოდა, რომელიც ამ სურათშიც მთავარ როლს ასრულებს.
ფილმს პრესაში ძირითადად უარყოფითი გამოხმაურება აქვს. თუმცა, აღნიშნავენ, რომ ლეა ტრადიციას არ ღალატობს და როლს იდეალურად ართმევს თავს.
პრესკონფერენციების შემდეგ, მორიგ ფილმამდე და დაგეგმილ შეხვედრებამდე დრო გამომიჩნდა და გადავწყვიტე ქალაქი კიდევ ერთხელ დამეთვალიერებინა. ამჯერად კანის ძველი, ისტორიული ნაწილი მოვინახულე.
სეირნობის შემდეგ, კანის ერთ-ერთი მნიშვნელოვანი სექციის Directors' Fortnight დაჯილდოებას დავესწარი. სწორედ ამ სექციაში იღებდა მონაწილეობას ლევან აკინის ფილმი "და ჩვენ ვიცეკვეთ".
სამწუხაროდ ფილმმა პრიზი ვერ მიიღო, თუმცა ამ შემთხვევაში გამარჯვება მეორეხარისხოვანია. ქართულ-შვედურმა სურათმა მსოფლიოს უმნიშვნელოვანესი გამოცემების, ჟურნალისტებისა და კრიტიკოსების დადებითი გამოხმაურება დაიმსახურა და საფესტივალო ცხოვრებასაც აქტიურად აგრძელებს.
კანის კინოფესტივალი ნელ-ნელა დასასრულს უახლოვდება, წინ მხოლოდ ორი საკონკურსო ფილმია დარჩენილი და სწორედ ამის შემდეგ დაიწყება სამკვდრო-სასიცოცხლო დრამა ოქროს პალმის რტოს მოსაპოვებლად.