კანის კინოფესტივალზე დღეს ბოლო საკონკურსო დღე იყო. აკრედიტირებულმა ჟურნალისტებმა ორი უკანასკნელი ფილმი ვნახეთ და ახლა უკვე ჟიურის გადაწყვეტილებას ველოდებით.
ხვალ მთელი დღე მთავარი საკონკურსო ფილმების გამეორებას დაეთმობა. თუმცა, კანის ისტორიაში პირველად, ამ პროგრამაში არ ჩართეს კვენტინ ტარანტინოს ახალი ფილმი. მიზეზი თავად რეჟისორის გადაწყვეტილება გახდა, რომელსაც, როგორ ჩანს, არ სურს მსოფლიო პრემიერამდე ერთხელ ჰოლივუდში კიდევ რამდენიმე ათასმა ადამიანმა ნახოს.
როგორც უკვე გითხარით, ტარანტინოს რიგით მეცხრე ფილმის პრემიერამდე რამდენიმე დღით ადრე ჯერ მეილზე მოგვივიდა მისი ოფიციალური წერილი, შემდეგ კი უშუალოდ ფილმის დაწყებამდე მოდერატორმა გადმოგვცა რეჟისორის დანაბარები და გაგვაფრთხილა, არსად არაფერი გვეთქვა და დაგვეწერა სურათის შესახებ.
როგორც ჩანს, ტარანტინოს, ისევე როგორც ნახევარ სამყაროს, სპოილერების ეშინია და ამ შემთხვევაში მართალიც არის, რადგან ამ ფილმის მთელი "მუღამი" ვიზუალური მხარისა და სამსახიობო გუნდის გარდა, იმ ტვისტებშია, რასაც რეჟისორი თითქმის სამი საათის განმავლობაში გამუდმებით გვთავაზობს. აღარაფერს ვამბობ ფინალზე, რომელიც იმაზე დიდი მოულოდნელობა იყო, ვიდრე ეს წარმოგვედგინა.
მანამ, სანამ ჟიური მთავარი კონკურსის შედეგებს გაგვაცნობს, დღეს სექცია განსხვავებული ხედვის დაჯილდოება შედგა. შეუდარებელი ნადინ ლაბაკის ჟიურიმ რამდენიმე მთავარი პრიზი გასცა, მთავარი ტრიუმფატორი კი ბრაზილიელი რეჟისორი კარიმ აინუზი და მისი ფილმი A VIDA INVISÍVEL DE EURÍDICE GUSMÃO გახდა. ამავე სექციაში, საუკეთესო მსახიობი ქალის ტიტული კატრინ დენევისა და მარსელო მასტროიანის შვილმა, კიარა მასტროიანიმ მიიღო ფილმში FOR CHAMBRE 212 შესრულებული როლისთვის. ჟიურის სპეციალური პრიზი კი ალბერტ სერას გადაეცა ფილმისთვის LIBERTÉ.
რაც შეეხება მთავარ კონკურსს, თამამად შეიძლება იმის თქმა, რომ წლევანდელი ფესტივალი მრავალფეროვანი და საინტერესო იყო. ერთმანეთის გვერდით უჩვენებდნენ ისეთ ფილმებს, რომელიც ნებისმიერი გემოვნების მაყურებელზე იყო მორგებული.
დარდენები, ტარანტინო, ალმოდოვარი, ლოუჩი, დოლანი, ჯარმუში, მალიკი, ბონგი — ეს არასრული ჩამონათვალია იმ დიდებული რეჟისორებისა, ვინც წელს ოქროს პალმის რტოს მოსაპოვებლად იბრძოლებს.
ამ პრიზის მთავარ პრეტენდენტებად ოთხ ფილმს განიხილავენ. კრიტიკოსებისა და ჟურნალისტების დიდი ნაწილი ფსონს სელინ სიამას Portrait of a Lady on Fire-ზე დებს, თუმცა ჩემთვის ამ კატეგორიის უპირობო ლიდერი ჯუნ ჰო ბონგის პარაზიტია. არც იმ შემთხვევაში დამწყდება გული, თუ ოქროს პალმას სახლში ძმები დარდენები ან პედრო ალმოდოვარი წაიღებს.
დიდი ალბათობით, პრიზის გარეშე არ დარჩება არც კანის ისტორიაში პირველი შავკანიანი რეჟისორის, მარი დიოპის საინტერესო ნამუშევარი ატლანტიკი.
მიუხედავად იმისა, რომ ძალიან მინდა Queer Palma ქართულ-შვედურ ფილმ And Then We Danced-ს გადასცენ, სავარაუდოდ ლუმიერების დარბაზიდან ამ პრიზით ხელდამშვენებული კვლავ ქსავიე დოლანი გავა.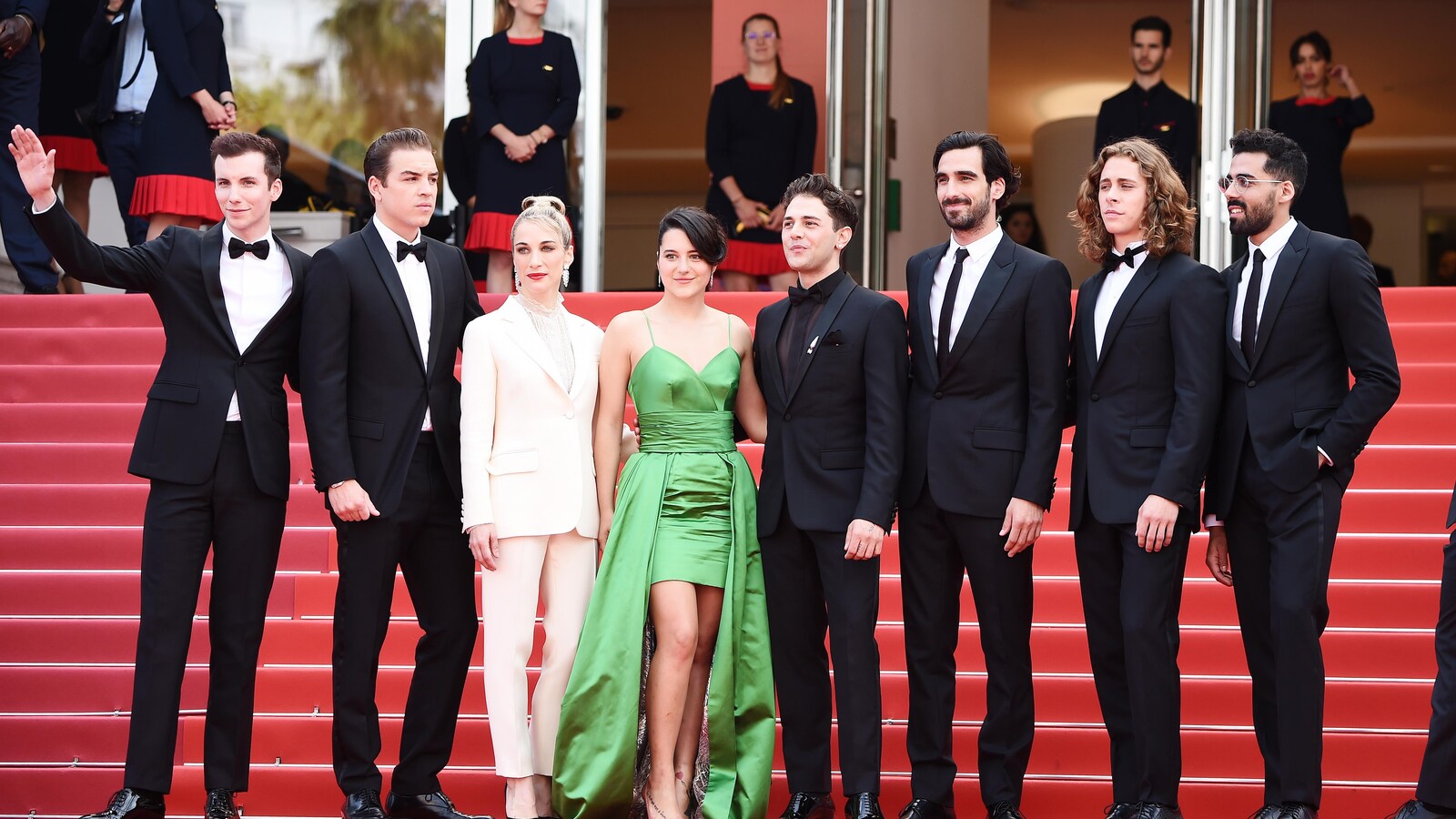 რეჟისორების კატეგორიაში ჩემთვის უპირობო ლიდერები კვენტინ ტარანტინო და პედრო ალმოდოვარი არიან. იმედია, ჟიური, რომელსაც ალეხანდრო გონზალეზ ინიარიტუ ხელმძღვანელობს ჩემს პოზიციას გაიზიარებს.
საუკეთესო მსახიობი ქალისა და კაცის ნომინაციაში, მთავარი პრიზები ძალიან რთული გადასანაწილებელი იქნება, თუმცა რადგან ჟიურის თავს ზემოთ ძალა არ აქვს, ეს პრიზებიც აუცილებლად უნდა გასცეს. ჩემთვის ამ ნომინაციაში მთავარი ფავორიტები ანტონიო ბანდერასი, ბრედ პიტი და ლეონარდო დიკაპრიო არიან, ქალებში — დები ჰანივუდი კენ ლოუჩის ფილმიდან და ასევე ნებისმიერი მსახიობი სამხრეთ კორეული Parasite-დან.
გრძელი, ძალიან დატვირთული და დამღლელი დღეები კანში დასრულდა. ვარსკვლავები წელს ბოლოჯერ გაივლიან წითელ ხალიჩაზე, ანიეს ვარდას უზარმაზარ პოსტერსაც ჩამოხსნიან, კანის ქუჩებიც დაცარიელდება და ქალაქი მომდევნო წლის მაისამდე ჩვეულ რიტმს დაუბრუნდება.
დიდება კინოს!